Chains for Agricultural Sector
The agricultural sector comprises agriculture and related industries, such as equipment manufacture, supply of natural resources, as well as stockpiling, processing, transportation, and storage of agricultural raw materials and finished products. These include, for example, manufacture of tractors and other agricultural equipment, production of animal feeds, and others.
Chains are widely used in combine harvesting, farming, and processing equipment such as: combine harvesters, seed planting equipment, spraying machines, grain elevators, field cultivating equipment, vegetable packing lines, various screening and spreading machines as well as in livestock breeding. Agricultural chains are used under severe conditions resulting both from aggressive environment (dust, soil, moisture, fertilizers) and the way they are used (irregular lubrication, exposure to abrasion). This means that agricultural chains must feature improved resistance to dynamic loads, friction, and aggressive environment.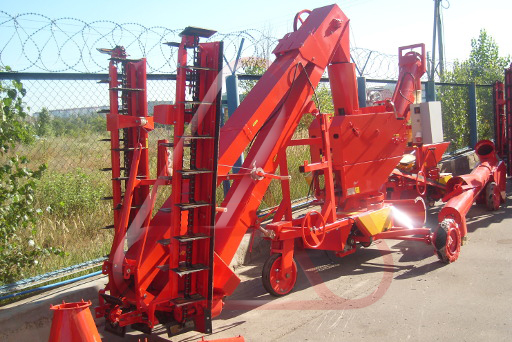 Thanks to our many years of experience, advanced equipment, and the top quality of construction materials, Akmash-Holding offers solutions that meet all these strict requirements.
Akmash-Holding offers the following products for the agricultural sector:
- Driving roller chains for domestically sourced and imported agricultural equipment. These are manufactured in compliance with both domestic (GOST, TU) and foreign (DIN and ISO) specifications. These types of chains are widely used in agriculture in such equipment as harvesters, grain driers, various types of combine harvesters, feed delivery systems, conveyors, seed planters, spraying machines, cultivators, mowers, harvesting systems, and other types of equipment.
- Long link chains as per GOST, ISO, ANSI. These types of chains are used in grain transport and grain elevator systems. Specific types of equipment that utilize these chains include seed planters, mowers, and potato and forage harvesters.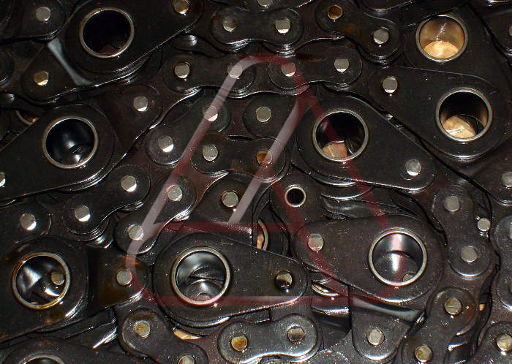 - Long-link agricultural as per TU and GOST. This type of chains is used in grain elevators, agricultural machine transporters, the transport systems of combine harvesters, and other agricultural equipment. Examples include forage combine harvesters and grain throwers.
- Chain conveyors for Don, Niva, Vector, Acros, Acros Plus, Torum, Yenisei, and Palesse combine harvesters: scraper conveyors for grain and ear elevators and slat transporters for feeder houses manufactured as per TU.
- Chains for sugar mills. These types of chains are used in rake conveyors and straw draggers, clamp piling units, grain elevators, and diffusers.
- Chain scrapper conveyors. These types of transporters are used at grain collection stations, oil extraction stations, cereal factories, and animal feed factories.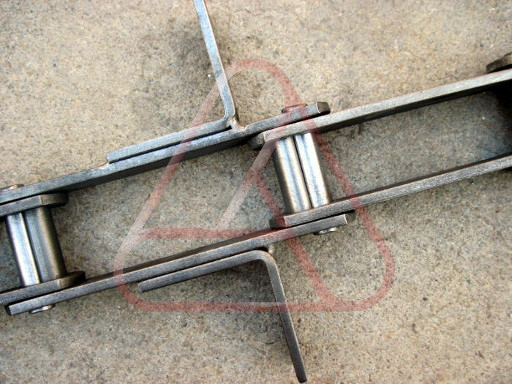 - drive sprockets and shafts for agricultural machinery.
- The chains and transporters for the press units of PRF-110, PRF-145, PRF-180, and PR-145S field balers.
- Round link cattle chains. Cattle chains are indispensable in agriculture and on farms. The company offers two types of cattle chains: chains for tying groups of cattle and chains for tying individual heads of cattle in the stall.
- Anti-skid chains. Anti-skid chains are chains wrapped around tires to improve traction on vehicles traveling across rugged terrain, on dirt roads or in inclement weather.
Leading agricultural manufacturing companies and many major agricultural trading companies have purchased and used our chains and found them to be among the most reliable and high-quality chain products on the market.