Chains in construction
Construction includes all the activities associated with designing and construction structures. Construction companies use their equipment in conditions where it gets exposed to a highly aggressive and abrasive environment. Equipment shutdowns and breakdowns usually result in serious financial losses. An important factor in selecting equipment and components is the fact that if a chain breaks in a piece of equipment used in construction this can result in personnel death or injury. This means that chains used in construction must meet stricter strength and reliability requirements.
The most common types of chains used in construction are driving roller chains, pulling and cargo-carrying chains as well as special-purpose chains based on these types. Driving roller chains are used in various drives and chain gearboxes. Driving roller chains with bent leaves offer improved resistance to impact loads and are used in equipment exposed to impact loads, sudden changes in speed, and shocks.
Conveyor or pulling chains are used to transport solid cargoes and liquids, as well as bulk abrasive materials.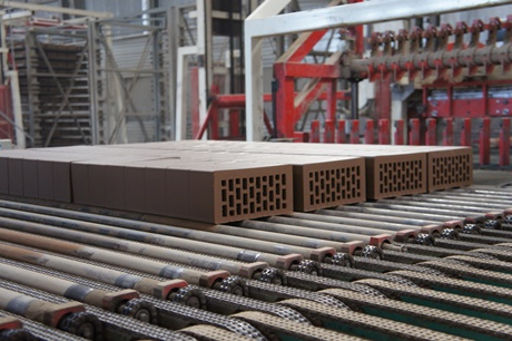 Cargo-carrying chains are normally used in various hoisting mechanisms: elevators, cranes etc. These types of chains usually have to deal with high relatively constant loads without any sudden changes in velocity.
Akmash-Holding offers chain systems for use at brick and cement factories, heat insulation materials manufacturing facilities, construction mix manufacturing facilities.
- Chains for clinker conveyors (step 250,320,500);
- Chains for transporting bricks, ROSA chains, S45 chains, etc .;
- Chains for transporting pallets, A30 chains, chains for box container conveyors;
- Chains for fiber deposition and polarization chambers, and lamellas for them;
- Pulling chains with various spatial elements, anticorrosion coatings, chains made of special steels (spring-spring, heat-resistant, stainless).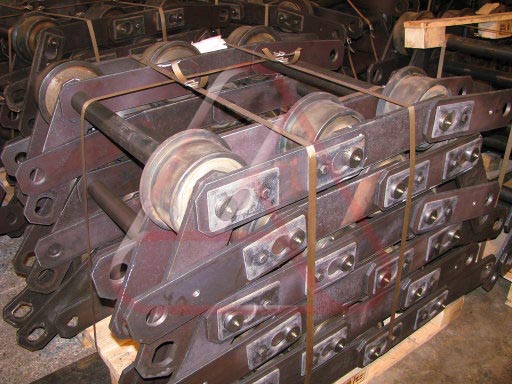 Specifically for the construction industry our company has engineered and introduced the following technologies:
- Anti-corrosion coatings for chain parts;
- Chain parts and sprockets made from special materials (stainless steel, bronze, aluminum, fluoroplastic, polyamides, etc.);
- Wear-resistant materials (Art. 30KhGSA, Hardox) on special load-bearing surfaces of special purpose components (lamellas, traverses, scrapers, conveyor plates).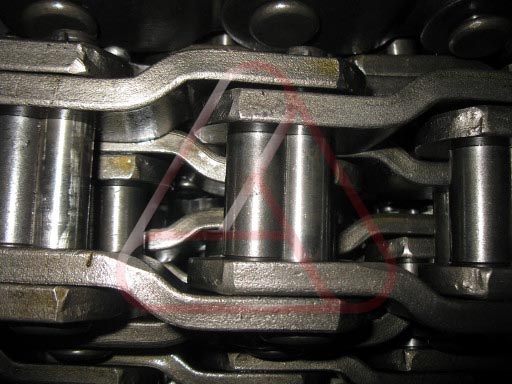 Cooperation with our company will enable you to save a lot of money when replacing European-made component parts. We quickly respond to customer requests whether they involve engineering of new products or manufacturing of existing ones.