Chains for the food industry
The food industry comprises manufacture of food stuffs (meals ready to eat and semi-finished meals), alcoholic and soft beverages. There is no doubt the food industry is one of the strategic sectors of the economy as it supplies the population with food and drinks. Today, most food industry companies use highly automated production processes, meaning that their performance and efficiency depends to a large extent on the equipment they use.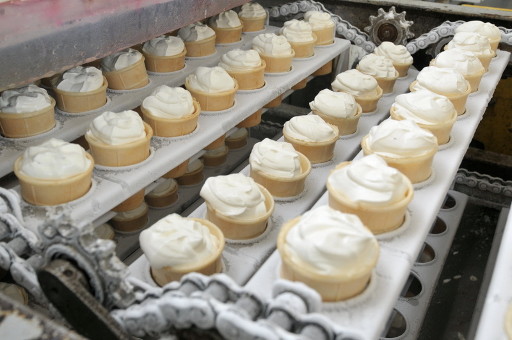 The conveyor and packing lines widely used in the food industry all use chain drives. Akmash-Holding offers a broad range of chain products that meet the specific requirements of the food industry. Food industry chains manufactured by Akmash-Holding meet the highest hygienic requirements, they can easily withstand exposure to acids and corrosive agents, they can operate in a broad range of temperatures and feature designs that enable to use them without lubrication.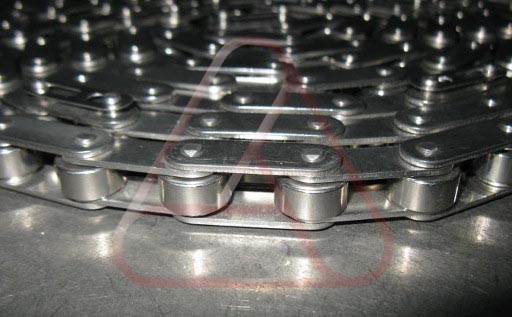 Specifically, our chains are used in the production of ice cream, pastries, bread, in the bottling of drinks, by milk factories, meat processing plants, fish processing companies and canned food factories. For example:
- our pulling leaf chains are used in a broad range of bread production equipment: baking ovens (G4-KhPF-12S, Sh2-KhPA-30, FTL-2-66, FTL-22), final proofers (G4-KhRG-35, G4-KhRP-60), proofing-oven units (G4- RPA-11C);
- in distilleries and soft drinks factories our chains are used in conveyors for glass containers;
- in meat processing plants our chains are used on cattle slaughter lines, and on lines for transporting and scalding carcasses;
- dairy factories use chains in box conveyors;
- refrigeration plants use special stainless steel driving roller chain on the extrusion lines.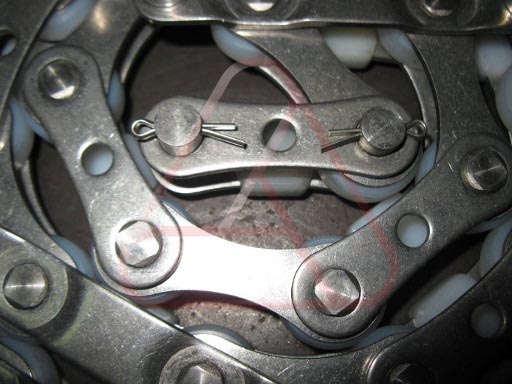 The advantages of Akmash-Holding chains:
- short lead times and affordable prices;
- our chains are made from food industry grade stainless steel and thus don't need lubrication while in operation;
- we offer special purpose chains with a broad range of special components that meet the DIN/ISO European standards for use in foreign-made equipment.