Chains in the wood industry
Wood industry is a key industrial sector in Russia. Our country is home to about 20% of the world's forests.
Sawmills generally tend to operate at high production rates and the extra costs incurred in the event of equipment stoppages or breakdowns can be very high indeed, which means that whenever any problems with equipment arise they must be addressed quickly and effectively, and that applies to problems with chain drives as well. In addition, the specific ways in which chains are used in the wood industry must be considered: in wood processing, chains are being constantly subjected to kinetic impacts and high peak loads; they are operated in fast-changing climatic conditions that vary from rain to freezing; dust, wood chips, and other foreign objects often end up coming into contact with the chains, which results in increased abrasive wear and tear. Akmash-Holding has been making products for the wood industry for over 20 years now and has always offered effective solutions for this sector.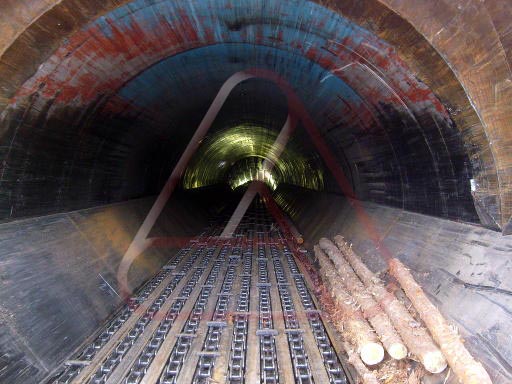 Akmash-Holding offers a broad range of drive chains, conveyor chains and leaf chains and sprockets for them, all of which are manufactured in compliance with GOST, DIN, ISO as well as the company's own TU.
We pay special attention to the manufacture of replacements for imported chains compliant with DIN/ISO. Akmash-Holding has learned to make chains for wood processing lines manufactured by such companies as Hekotek, Springer, Heinola, Jartek and many other international companies. Many customers switch to these products as they enable to address several issues at once:
- no costs associated with customs clearance;
- faster delivery times;
- economic benefits - Akmash-Holding's chains are 30%–50% cheaper than imported counterparts, while the quality and performance are often better.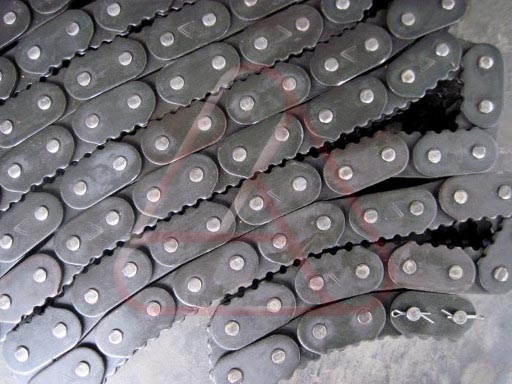 The wood industry uses primarily driving roller chains and conveyor chains that are used in timber transport systems, in systems for removing bark from logs as well as in sawing systems and in systems for packing planks and boards.
The pulp and paper industry uses conveyor chains to transport raw materials, chains for slashing and sawing tables, grinder chains for mechanical separation of wood fibers and top plate chains for transporting paper reels.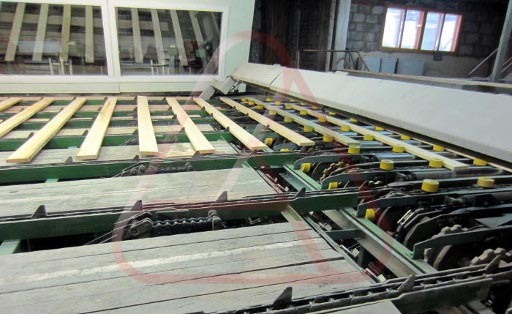 Special-purpose chains are manufactured on the basis of hauling conveyor chains using various special-purpose components that act as working elements such as log cradles, scrapers, shelves, pusher lugs etc.
Use of special-purpose chains:
- a log sorting line, a log carriage strand;
- finished product sorting lines, lumber trimming and packaging lines;
- chip and sawdust removal conveyors;
- plank, plywood, fiberboard, chipboard, MDF transport conveyors;
- sawing and slashing table chains;
- chains for arch-shaped rotational units;
- chains for trimming rolls;
- chains for conveyors and elevators used in all timber processing operations.
One confirmation of the quality of our products is the fact that we cooperate with all the major wood & paper companies in Russia and the CIS.