Chains in machine engineering
Machine engineering is a fundamental industry as it supplies means of production (various types of machines and equipment) to all other industries bar none. Machine engineering is a blanket term that includes a large number of sectors that manufacture a broad variety of products: from simple domestic appliances to complex high-precision systems. This means that the efficiency and development of all sectors of the economy ultimately depend on machine engineering.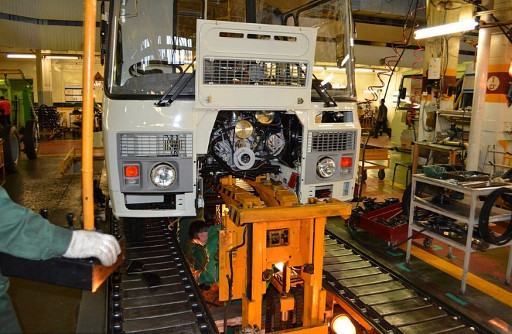 The most common types of chains found in machine engineering are driving chains, pulling chains and cargo-carrying chains.
Driving chains are the most widely used type of industrial chains. The three principle types of chain drives are roller, sleeve, and gear driving chains.
Pulling chains are used for transporting products at low speeds (conveyors, escalators, transporters).
Cargo-carrying chains are used for suspending, hoisting, and lowering loads in various hoisting mechanisms with manual- or motor-actuated drives.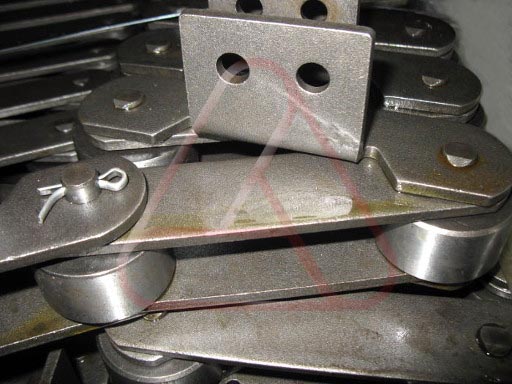 Akmash-Holding offers a broad range of chains and sprockets for use in machine engineering. The company successfully uses a range of technologies and materials to improve the strength and reliability of its chains:
- chains are made from special purpose allowed steels;
- special elements are heat treated before being bent;
- chain designs containing bearings;
- chains are designed to include various special components to meet the needs of specific production processes;
- special materials are used to enable chains to operate in extreme conditions (critically low or high temperatures);
- chains are custom-designed and manufactured to meet specific customer requirements (customer specifications are used to design and manufacture chains).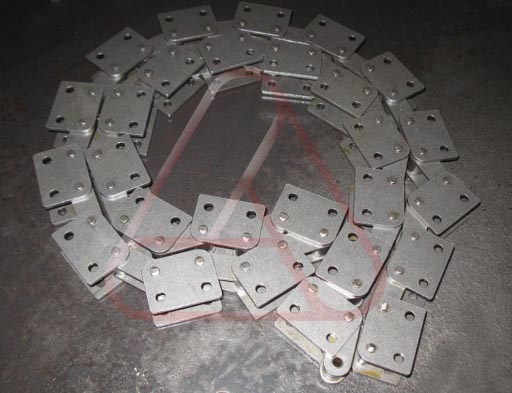 Akmash-Holding cooperates with major agricultural machine engineering companies, heavy industry machine engineering companies, agreeing chain designs and manufacturing chains in cooperation with leading research facilities.