Chains in metal production
Metal production companies employ equipment that operates under extremely high temperatures in conditions of constant contamination and heavy weight loads. Some production processes are continuous, while stoppages result in the destruction of the equipment and major disruptions of the production process. In addition, malfunctions or breakdowns in equipment can also threaten the life and health of staff. All these factors mean that chain arrangement used in metal production equipment must meet strict requirements.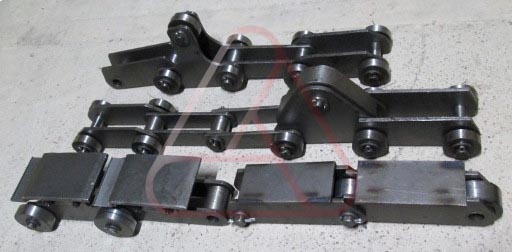 Akmash-Holding has learned to manufacture chains and complementary products for each stage of ferrous and non-ferrous metal production processes:
· extraction of coal and ores;
· ore and coal warehousing operations;
· agglomeration units;
· blast furnace production;
· melting and casting of metals;
· rolling mills;
· finished products storage.
Chains for steel and plastic pipe manufacturing include chains based on pulling leaf chains with special grips and supports for use on transport and sorting lines for finished products.
In 2002, the company began making driving roller chains with special elastomer elements shaped as pulling blocks, stoppers, and grips to pull finished pipes out of extrusion units.
In 2009, Akmash-Holding began making guiding steel energy chains, energy carrier transport chains or pull-over gear chains. Even though we have rather limited experience in this field, our products have already earned a solid reputation after being used in the equipment employed by leading metal production complexes in the country. Acting as transporters for energy carriers (cables, hoses etc.), guiding energy chains perform the most important function of brining energy carriers to important equipment. They thus ensure the continued running of the production processes and safety of staff.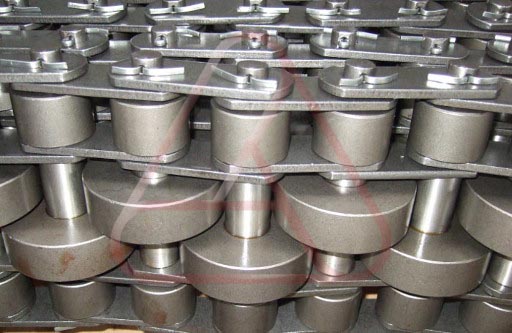 Special mention should be made of the chains intended for use in wide slab rolling shops. This production task is extremely important, complex, and very expensive as it requires a high degree of production integration, huge equipment size and highly sophisticated production process organization. Akmash-Holding has developed a new chain design that utilizes fluoroplastic bushings and offers an increased service life: more than 1 km of chains have been replaced with this new design so far. This product directly competes with original imported chains designed for the same purpose.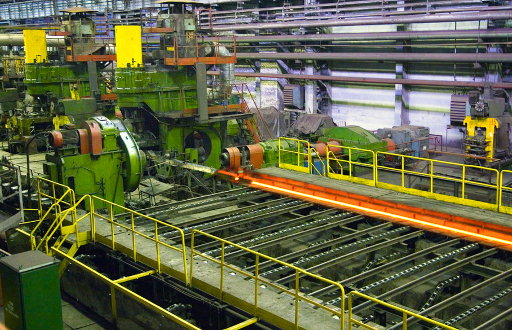 Practically all of our product range has properties comparable to the best imported counterparts while offering even better performance in some areas. Numerous Russian and foreign metal production companies have been duly impressed by the reliability of Akmash-Holding products and services.
Our company quickly responds to customer requests regardless of whether our customers have questions about new products or about products from our standard range. Customer focus is the main principle that we follow in our business.