Chains for transport systems
A transport system is a system comprising transport units, infrastructure, support facilities, and control systems. The main component of a transport system are means of transport designed for the carriage of cargo and/or people.
Akmash-Holding can manufacture conveyor chain drives (standard and special purpose ones) for tunnel and floor to floor escalators and moving walkways.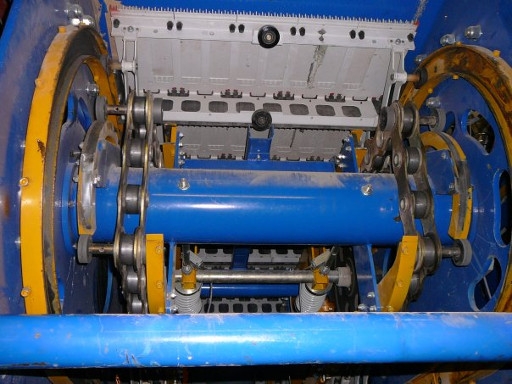 Escalators used at train stations, metro stations, retail and business centers and airports carry people 24/7, 365 days a year. Downtime of this kind of equipment is unacceptable. This means that escalators and their chain drives must be able to withstand uneven and high peak loads while offering maximum safety and a safe ride to the people riding them.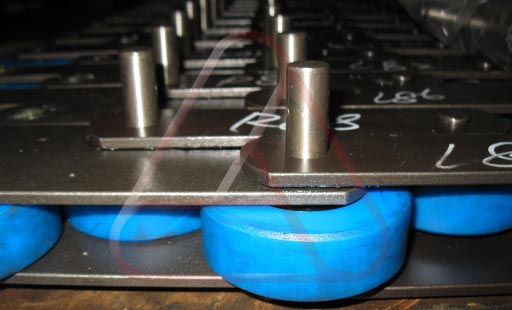 Akmash-Holding offers a broad range of conveyor chains for escalators used in retail centers and public buildings (with a height of 6 to 12 meters), metro stations (with a height of 12 to 50 meters), that are ready for use by large numbers of passengers as well as chains for walking walkways used in many airports (sleeve conveyor chains of up to 150 meters in length). We offer all our chains in standard and special purpose design, the latter not requiring lubrication or maintenance.
Our company successfully introduces new technologies and materials, which helps us increase the reliability of our chains:
- Chains made from special alloyed steels with plastic rollers (for example, apron chains made from spring steels);
- Roller bearings that do not require lubrication;
- O-ring and X-ring joints.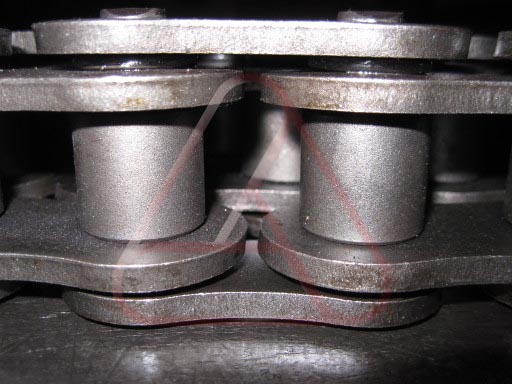 Our advantages:
- We only use high quality materials and parts.
- We agree all the technical details with the customer during the design stage.
- The chains we make are significantly cheaper than their imported counterparts.
Our products have successfully been used as replacement for the imported chains in escalators and moving walkways made in Japan (HITACHI, TOSHIBA), Germany (Thyssen), the US (OTIS), Finland (KONE), Switzerland (Schindler), and other countries.
Cooperation with Akmash-Holding has enabled our clients to significantly cut the cost of replacing spare parts in foreign-made products.
Our highly skilled staff will consult you on any questions you might have about using chains.
Our company quickly responds to customer requests regardless of whether our customers have questions about new products or about products form our standard range. Customer focus is the main principle that we follow in our business. We know all the ins and outs of being a reliable supplier.